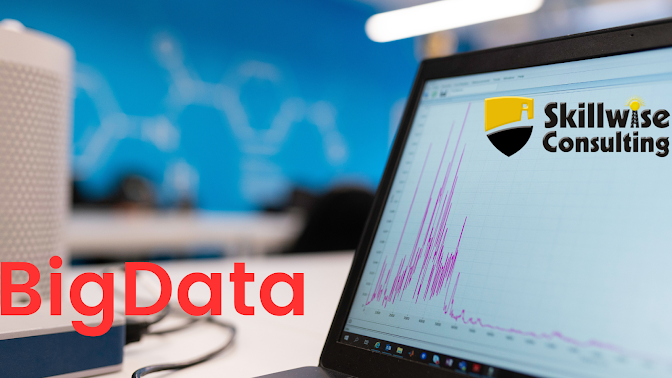 Skillwise Consulting- BigData Training Program for Corporates
Skillwise Consulting- BigData Training Program for Corporates
Big data has become an integral part of modern businesses, providing valuable insights into customer behavior, market trends, and internal operations. The ability to collect, process, and analyze large amounts of data has become an essential skill for organizations of all sizes. At Skillwise Consulting, we offer a comprehensive Big Data Training Program designed to equip your employees with the skills necessary to succeed in this rapidly evolving field.
Our Big Data Training Program covers a wide range of topics, including data processing, data storage, data analysis, and data visualization. Our expert instructors have years of experience in the field and use a variety of teaching methods to ensure that your employees receive a thorough understanding of Big Data principles.
One of the biggest benefits of our training program is that it is designed to be flexible and convenient. We offer both online and in-person classes, so you can choose the option that best fits your employees' needs. Additionally, our classes are designed to fit into your busy schedule, so your employees can pursue their education without compromising their other responsibilities.
Another benefit of our Big Data Training Program is that it can give your organization a competitive advantage in the marketplace. By having employees who are skilled in Big Data, you can gain valuable insights into your customers, products, and operations. This can help you make better-informed decisions and improve your bottom line. Additionally, having employees who are skilled in Big Data can help you stay ahead of your competitors and adapt to changing market conditions.
Our program provides employees with the opportunity to work on real-world projects. This allows them to gain practical experience and apply the concepts they learn in class to actual data analysis challenges. Our instructors provide valuable feedback and guidance throughout the project, which helps employees develop their skills and grow as data analysts.
Our training program has a strong focus on collaboration and teamwork. In the real world, data analysts must work closely with other stakeholders, such as IT professionals, business analysts, and executives. Our training program provides opportunities for employees to work together on group projects and collaborate with other departments within the organization.
Furthermore, our program is designed to help employees stay up-to-date with the latest tools and technologies in the Big Data field. Our instructors are knowledgeable about the latest trends and developments and incorporate this information into their teaching. This ensures that your employees are well-prepared to work with the latest technologies and techniques in Big Data analysis.
In addition to the benefits mentioned above, our Big Data Training Program can also help your organization meet compliance requirements. With the increasing amount of data being collected, there are a growing number of regulations and standards that organizations must adhere to. Our program covers key compliance regulations, such as GDPR and CCPA, and teaches employees how to ensure that data is collected, processed, and stored in compliance with these regulations.
Finally, our Big Data Training Program can also help boost employee morale and engagement. Investing in employee training shows that you are committed to their professional development and growth. This can improve employee satisfaction and retention rates, which can have a positive impact on your organization's overall performance.
In conclusion, Skillwise Consulting's Big Data Training Program offers a wide range of benefits for organizations of all sizes. By equipping your employees with the skills necessary to work with Big Data, you can gain valuable insights into your customers, products, and operations, stay ahead of your competitors, and adapt to changing market conditions. Additionally, our program is flexible, convenient, and designed to help employees grow and develop their skills. Contact us today to learn more about how our Big Data Training Program can benefit your organization. www.skillwise.in