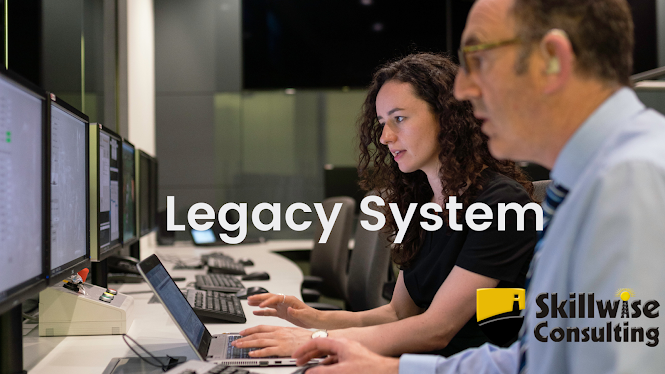 Skillwise Consulting- Legacy Systems Mainframe and AS-400 Training Program for Corporates
Skillwise Consulting- Legacy Systems Mainframe and AS-400 Training Program for Corporates
In today's rapidly evolving technological landscape, companies must keep up with the latest innovations and trends to stay ahead of their competitors. However, many organizations still rely on legacy systems and outdated technologies that may hinder their progress and growth. This is where Skillwise Consulting comes in, offering a comprehensive training program for Software Legacy Systems and Mainframe, AS400 tools.
Legacy systems are the backbone of many organizations, particularly in industries such as finance, healthcare, and government. However, they require specialized knowledge and skills that are becoming increasingly scarce as technology advances. Skillwise Consulting's Software Legacy Systems training program addresses this issue by providing employees with the tools they need to work with these systems efficiently and effectively.
The program covers a wide range of topics, including Mainframe, AS400, COBOL, and more. Participants will learn how to operate and maintain legacy systems, develop new applications, and modernize existing ones. They will also receive training on the latest tools and technologies, such as Java, .NET, and cloud computing, to ensure they are up-to-date with the latest industry standards.
The benefits of the Software Legacy Systems training program are many. For one, it enables organizations to retain and build upon their legacy systems, avoiding the need for costly and time-consuming system replacements. It also ensures that employees have the skills and knowledge necessary to work with these systems, reducing the risk of errors and downtime.
Another key benefit of the program is that it enables organizations to modernize their legacy systems, making them more efficient, secure, and scalable. This is critical in today's business environment, where technology is constantly changing and organizations must be able to adapt quickly to stay ahead.
Furthermore, the Software Legacy Systems training program provides employees with valuable career development opportunities. By learning new skills and technologies, they can enhance their resumes, increase their earning potential, and position themselves for future growth within the organization.
Overall, the Software Legacy Systems training program is an excellent investment for any organization that relies on legacy systems. By providing employees with the knowledge and skills they need to work with these systems effectively, organizations can improve efficiency, reduce risk, and position themselves for future growth and success.
If you're interested in enrolling your employees in Skillwise Consulting's Software Legacy Systems training program, visit our website today to learn more about our course offerings, training methods, and pricing options. Our team of expert trainers and consultants will work with you to develop a customized training plan that meets your organization's unique needs and goals. Contact us today to get started!. www.skillwise.in